PELUM Ethiopia was established on 17 April 2016 by six (6) member organizations. Now there are thirteen(13) members. It is a member of the PELUM Association established in 1998 with its head office in Zambia. It has 12 member countries and over 250 Civil Society Organizations throughout the 12 member countries. The CSOs are directly working with smallholder farmers on different areas such as environment, agriculture and food security, climate change, inter-generational link, etc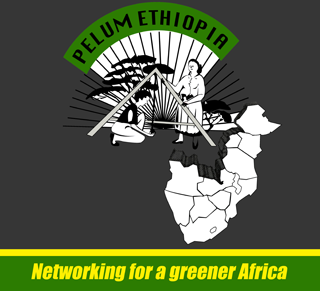 OUR MISSION
A trusted network of civil society organizations, promoting participatory ecological land-use management by local communities aiming to build the capacity of members to respond appropriately to changes and challenges towards the empowerment of communities, valuing and capitalizing on their indigenous knowledge and practices. PELUM Ethiopia build the capacity of its members and communities at all levels through linkages and action-learning.

OUR VISION
To see communities in Ethiopia make their own choices towards an improved quality of life that is socially, economically and ecologically sustainable.

Accountability
We take personal responsibility for using our resources efficiently, achieving measurable results, and being accountable to supporters, partners and farmers

Creativity
We are open to new ideas, embrace change, and take disciplined risks to develop sustainable solutions for Agro-Ecological Practice.

Collaboration
We respect and value each other, thrive on our diversity, and work with partners to leverage our strength in making a difference for Agro-Ecological Practices.

Ambition
We are demanding of ourselves and our colleagues, set high goals, and are committed to improving the quality of everything we do for the farmers.

Integrity
We aspire to live to the highest standards of personal honesty and behavior; we never compromise our reputation and always act in the best interests of farmers.
People-centered development - development that is rooted in the interests, hearts and minds of the communities we work with
Empowerment of land users - empower the small-holder farmers in Ethiopia in all aspects to achieve food security and human dignity
Respect for indigenous knowledge - prize local knowledge systems seasoned into wisdom over several years of practice and thought.
Creativity and innovation – as a fundamental requirement for growth and development
Commitment to action and impact – doing things that bring about sustainable social change
Support against exploitative practices on smallholder farmers in Ethiopia
Gender sensitive development - equality between men and women
Transparency and positive self-criticism
Value and foster the spirit for a strategic alliance.