PELUM Ethiopia was officially established on 27 April 2016 with the registration number 3624 by six member organizations. At the moment it has fourteen member organizations. The added values of PELUM Ethiopia are:-one, working together with other organizations to overcome different challenges especially external influence like introduction of GMOs. Two, conducting experience sharing strategies, information disseminating, documenting of good practices, etc.
Therefore, PELUM Ethiopia is expected to:- contribute more on the on-going  knowledge development, skills and methods, give practical capacity building in Ethiopia particularly on agro-ecological practices, access and disseminate publications and materials to strengthen the implementation capacity on agroecology and be part of a dynamic and focused regional and international work-net involved  in information sharing, advocacy and lobbying.
PELUM Ethiopia is a member of PELUM Association, which is a network of civil society organizations which was founded in 1995 to work directly or indirectly with local communities and small scale/holder farmers in the areas of sustainable agriculture and natural resource management in East, Central and Southern Africa. Currently, it has over 300 members spread across these three regions, or in twelve countries. These are: Botswana, Ethiopia, Kenya, Lesotho, Malawi, Rwanda, South Africa, Swaziland, Tanzania, Uganda, Zambia and Zimbabwe.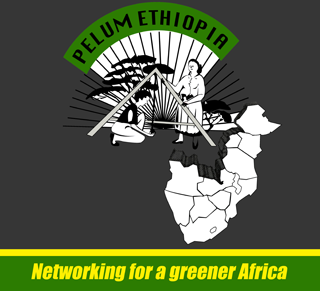 OUR MISSION
The mission of PELUM Ethiopia is to be a trusted center for practice and  information, improving the life of inclusive (all) ecosystem society by promoting, sharing and applying ecological principles, best fitting agro-ecological practices, indigenous/local knowledge and practices for increasing production and productivity, improved food and nutrition security.

OUR VISION
The vision of PELUM Ethiopia is to see sustainable livelihood and empowered smallholder farmers, pastoralists and agro-pastoralists in Ethiopia through participatory and sound ecological land use system.

Accountability
We take personal responsibility for using our resources efficiently, achieving measurable results, and being accountable to supporters, partners and farmers

Creativity
We are open to new ideas, embrace change, and take disciplined risks to develop sustainable solutions for Agro-Ecological Practice.

Collaboration
We respect and value each other, thrive on our diversity, and work with partners to leverage our strength in making a difference for Agro-Ecological Practices.

Ambition
We are demanding of ourselves and our colleagues, set high goals, and are committed to improving the quality of everything we do for the farmers.

Integrity
We aspire to live to the highest standards of personal honesty and behavior; we never compromise our reputation and always act in the best interests of farmers.
People-centered development - development that is rooted in the interests, hearts and minds of the communities we work with
Empowerment of land users - empower the small-holder farmers in Ethiopia in all aspects to achieve food security and human dignity
Respect for indigenous knowledge - prize local knowledge systems seasoned into wisdom over several years of practice and thought.
Creativity and innovation – as a fundamental requirement for growth and development
Commitment to action and impact – doing things that bring about sustainable social change
Support against exploitative practices on smallholder farmers in Ethiopia
Gender sensitive development - equality between men and women
Transparency and positive self-criticism
Value and foster the spirit for a strategic alliance.