You Never Fish a Fish Alone In Agro-Ecological Practice
Welcome to PELUM ETHIOPIA CONSORTIUM
Participatory Ecological Land Use Management (PELUM) Ethiopia Consortium was established on 27 April 2016 by six (6) member organizations. Now there are thirteen(13) members. It is a member of the PELUM Association established in 1998 with its head office in Zambia. It has over 250 Civil Society Organizations throughout the 12 member countries. The CSOs are directly working with smallholder farmers on different areas such as environment, agriculture and food security, climate change, inter-generational link, lobby and advocacy etc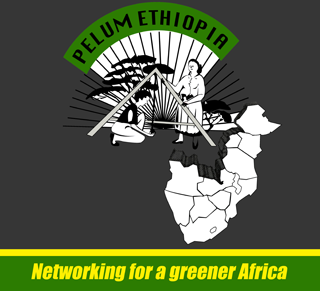 Agriculture/Agro-ecology, Livelihood and Nutrition
PELUM Ethiopia is envisioned to see communities in Ethiopia make their own choices towards an improved quality of life through socially, economically and ecologically sustainable means. African agriculture is highly affected by land degradation and frequent drought aggravated with the negative effect of climate change.
Agroecologically based food and nutrition security, and food sovereignty is an identity reflected by the decision making process not only on what inputs to use and what to produce but also the decision when to plant.
The core values of PELUM Ethiopia in pursuit its vision and mission it will implement based on: People-centered development, Empowerment of land users, Respect for indigenous knowledge, Creativity and innovation, Commitment to action and impact, Gender sensitive development, Participation, Sustainability, and Transparency and accountability.
A project supported by the Bread for the World/ PADD entitled by "Scaling up of Agroecology in Ethiopia through networking" is under implementation in seven weredas of Five Regional States and one City Administration. These are:
Ambassel Wereda of Amhara Regional State

Arba Minch Zurya wereda of SNNP Regional State

Assosa Wereda of Benshangul Gumuz Regional State

Atsbi-Wemberta Wereda of Tigray Regional State

Koneba Wereda of Afar Regional State

Semurobi Gelaelo Wereda of Afar Regional State

Wereda 10; Yeka Sub-city of Addis Ababa Administration
Natural Resource Management and Climate Change
Knowledge Development, Dissemination and Capacity Building
Partnership and Networking